A Calling to Care for the Underserved
August 30, 2021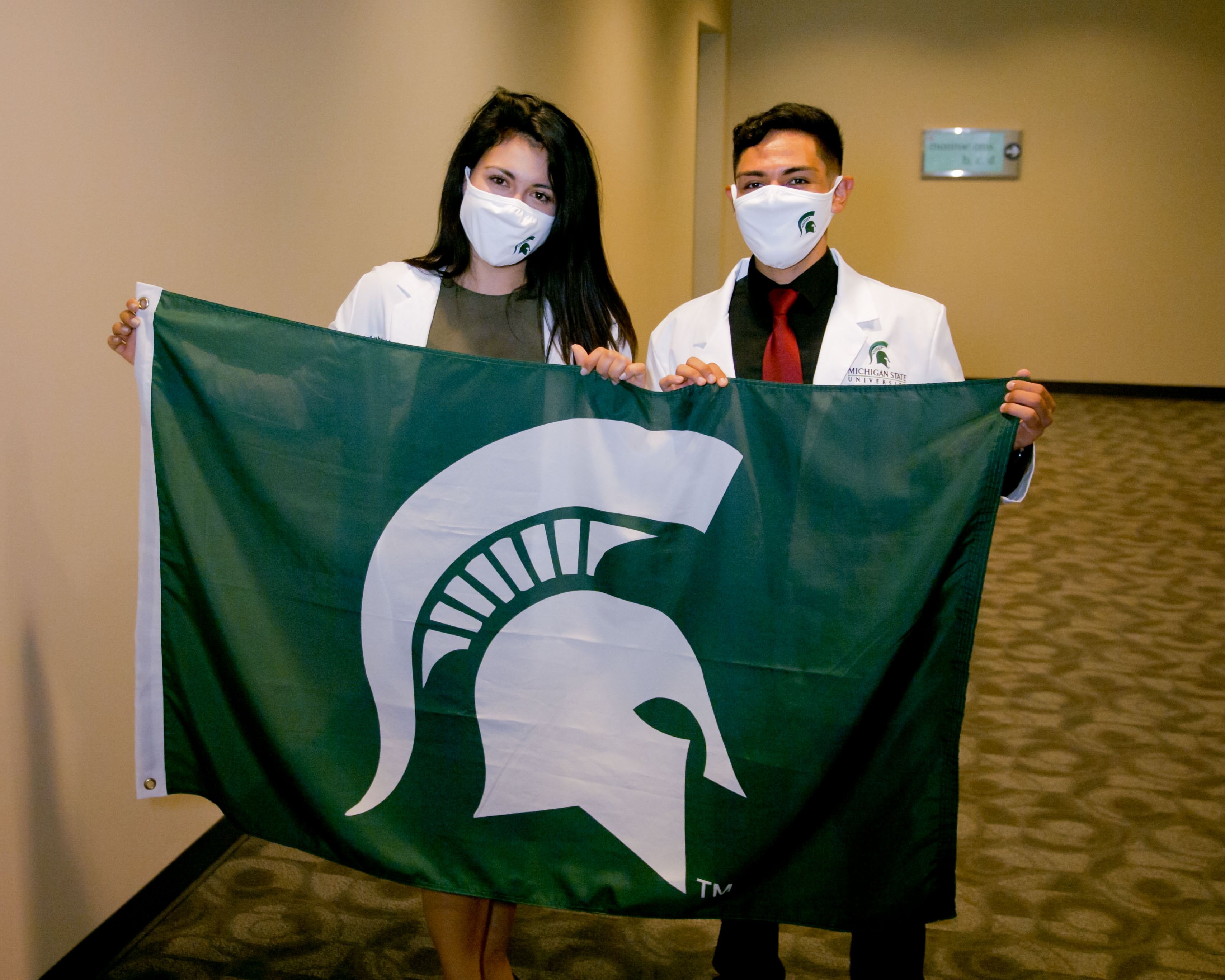 For Anthony Bonilla-Salmeron, it was when he nearly died from a ruptured appendix at the age of 12. For Aghdas Movassaghi it was her grandmother's diagnosis of ovarian cancer.
Those events sent each on a course that, despite many obstacles, brought them to an Aug. 22 ceremony in Grand Rapids, where they donned white coats, formally making them College of Human Medicine students.
Both grew up in low-income neighborhoods of Los Angeles and worked as medical scribes in doctors' offices, exposing them to the social, financial and other hardships many patients face. Both are determined to become physicians caring for underserved patients and inspiring young people.
"It feels like the beginning of the rest of my life," Bonilla-Salmeron said. "It feels that way because I've been working toward this for most of my life. It also signifies to me to be a role model. I want to show that, no matter what your obstacles are, you can do this."
In some ways, Bonilla-Salmeron and Movassaghi are typical of their classmates. Sixty-one percent are disadvantaged, including those who are from low-income families and the first in their families to attend college. Twenty-three percent are of ethnic backgrounds underrepresented in medicine. (Bonilla-Salmeron's parents were born in El Salvador; Movassaghi's father is from Iran, her mother from Nicaragua).
But unlike most of their classmates, both are from out-of-state. Eighty-five percent of this year's entering class are from Michigan. Of the 11,371 applicants (a 48 percent increase since 2009), Bonilla-Salmeron and Movassaghi are among the 190 students admitted to this year's class.
Movassaghi concedes becoming a physician was not her goal when she enrolled at the University of California, Los Angeles, in 2013. That's also when her grandmother was diagnosed with ovarian cancer.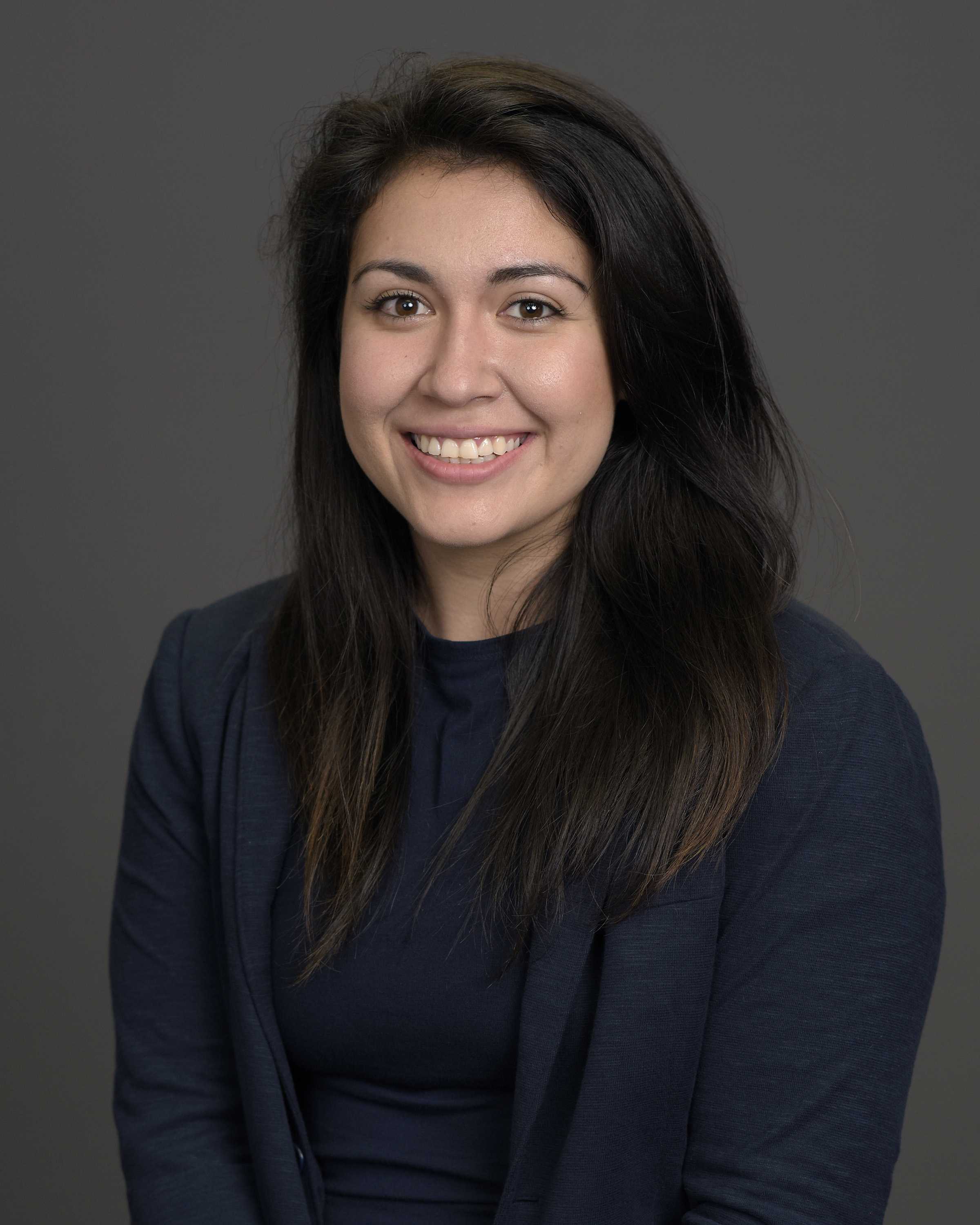 "I didn't even know what ovarian cancer was, but I wanted to learn," she said. "I was really trying to teach myself about cancer, about chemo. Science became more fascinating to me. I think medicine in a way found me. I didn't go chasing it. It led me astray, but it was astray for a reason. I think it's what led me here."
After graduating from UCLA, she spent a year in the College of Human Medicine's Advanced Baccalaureate Learning Experience (ABLE) program, which is designed to prepare disadvantaged students for the rigors of medical school.
Movassaghi was drawn by the college's pledge to serve underserved communities and its commitment to admit minority students, including those from disadvantaged backgrounds.
"It's all over the MSU web site – diversity, inclusion," she said. "I was overwhelmed by all of it."
It's also what attracted Bonilla-Salmeron.
"I chose MSU, because I knew I'd fit right in," he said. "I know a lot of schools focus on diversity. At MSU, literally at my interview, I saw diversity. It wasn't just words; it was action."
In his south-central Los Angeles neighborhood, doctors were few and far between. The first he saw when he became ill with appendicitis misdiagnosed it as the flu. Weeks later, as he became sicker, he was admitted to a hospital and diagnosed with a ruptured appendix, which had spread infection throughout his abdomen.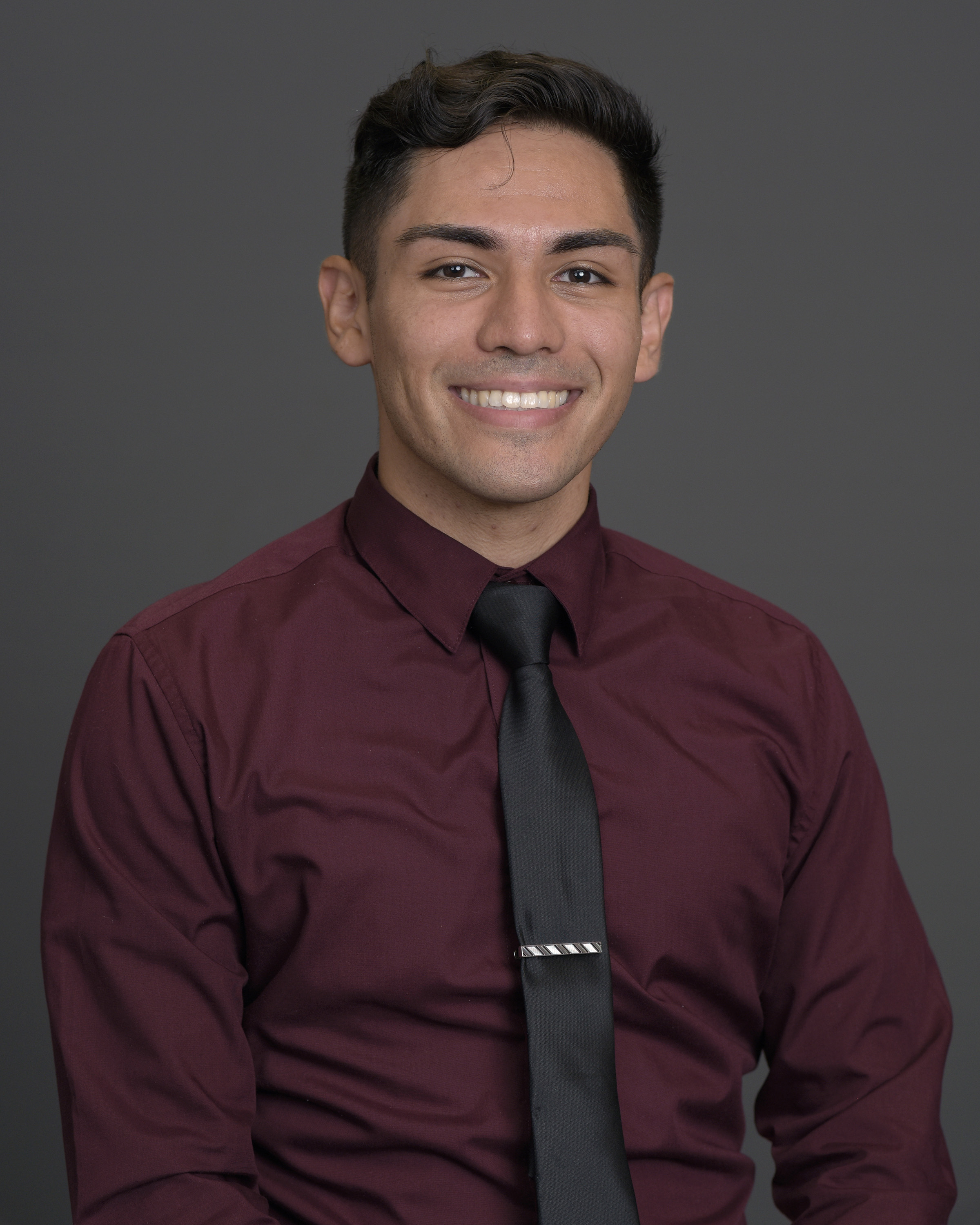 "When I woke up, they told me if I hadn't come in that day, I wouldn't have lived another day," Bonilla-Salmeron recalled. "For me, that was a life-changing experience." Until then, his role models were Spiderman and other superheroes, but "in that moment, the doctors were my heroes. I decided I wanted to be a doctor."
He and Movassaghi have spent years demonstrating their passions to help others by volunteering for charitable organizations, tutoring children, and preparing for the day they would don white coats.
"After the struggle I went through, I think, why not help other people so they don't have to go through the struggle?" Movassaghi said. As for whether she plans to practice medicine in Michigan or return to California, "wherever they need me is probably where I'm going to end up," she said.
Looking ahead to the next four years of medical school, Bonilla-Salmeron said: "It might be tough, it might be stressful, but this is my dream. I'm realizing my dream right now."
---
A Look at the Class of 2025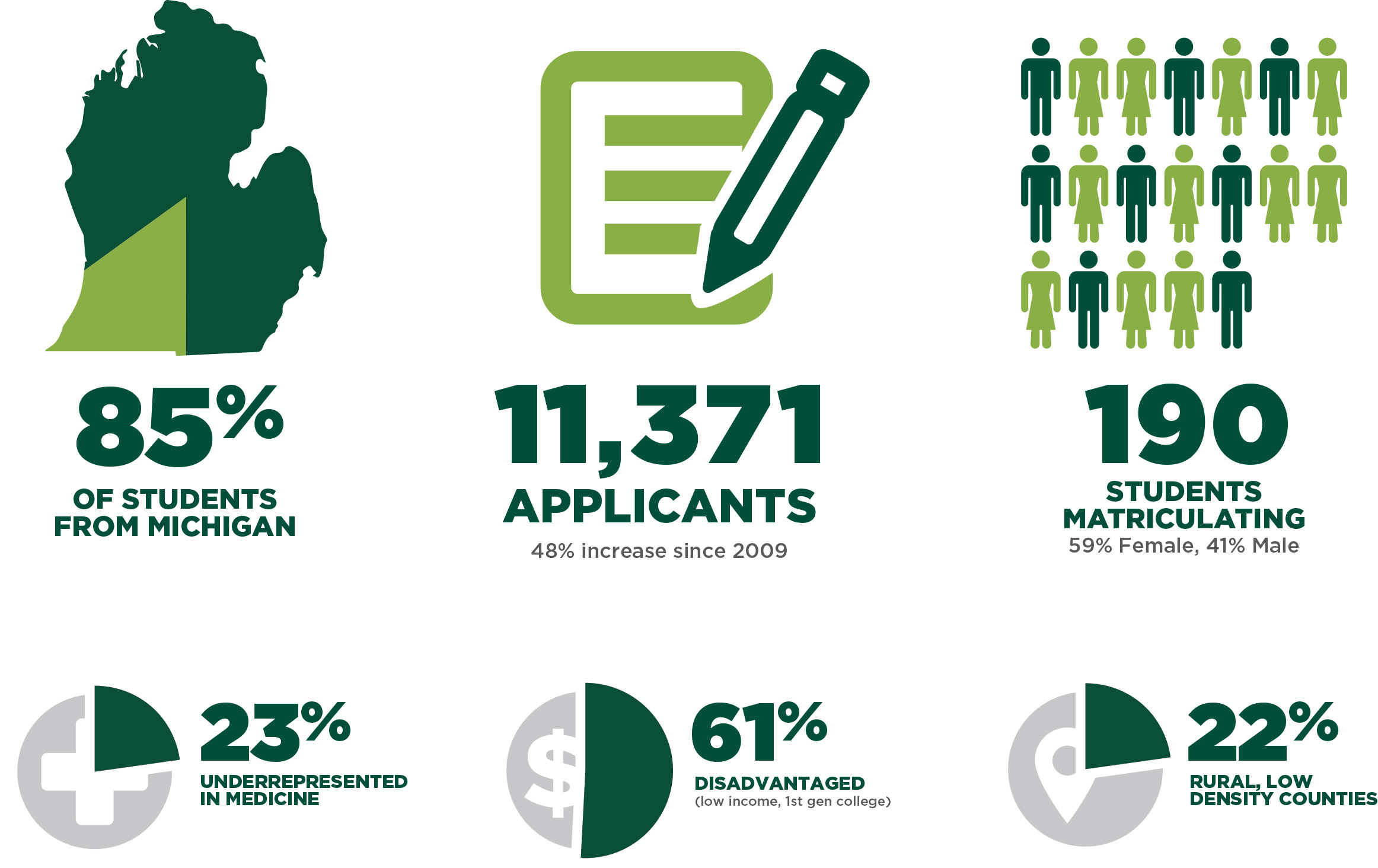 ---
Related