Couch Receives Research Administrator Award
November 30, 2021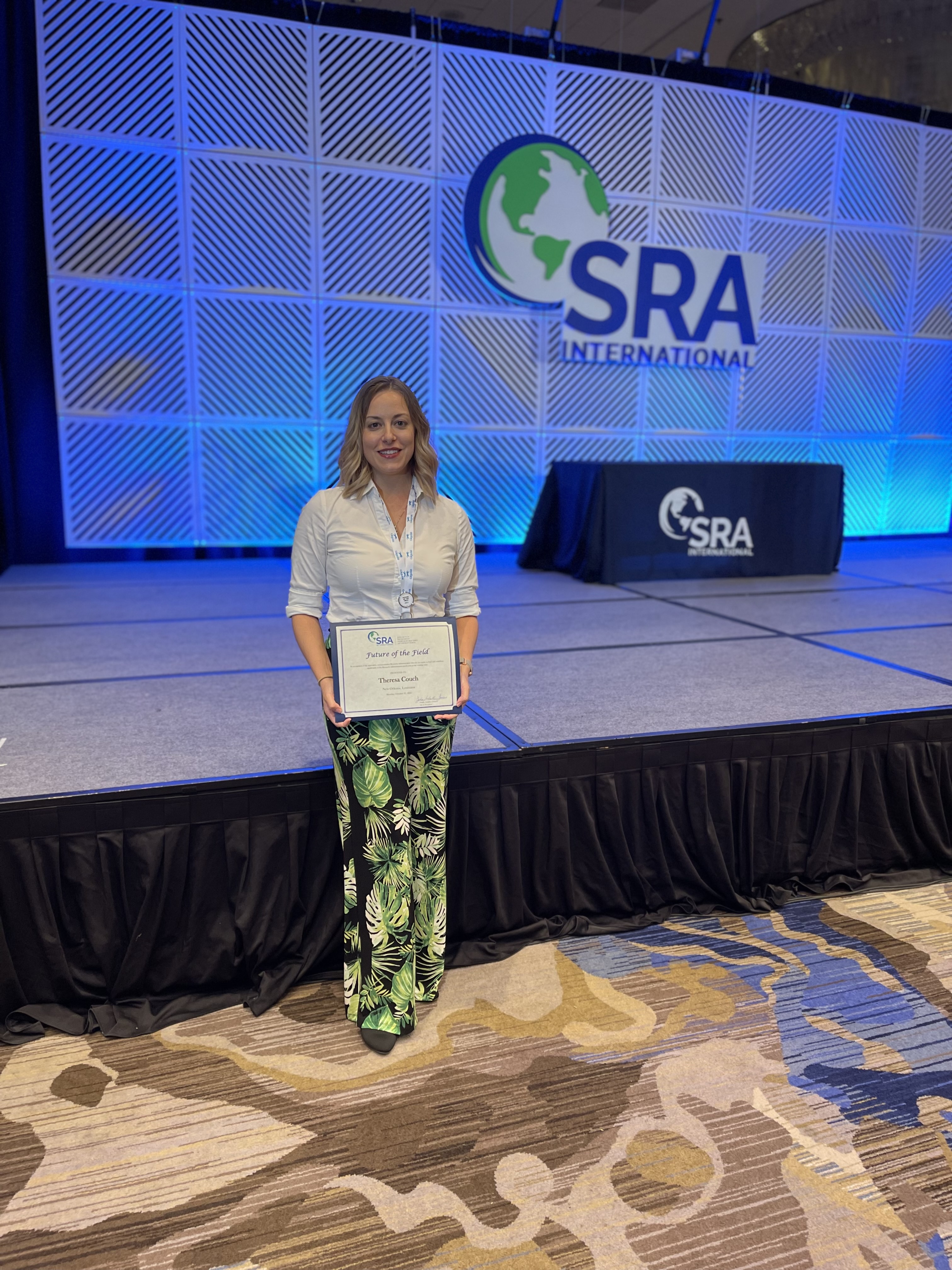 Theresa Couch concedes she was a little uncomfortable as she walked onstage to receive an award as a rising star at the annual meeting of the Society of Research Administrators International.
Usually, she works behind the scenes helping researchers in the colleges of Human Medicine, Osteopathic Medicine, and Nursing apply for grants to support their work aimed at improving human health. When a grant is approved, the researcher gets most of the attention and the credit, but Couch conceded she often thinks, "Oh, I worked on that. That is so awesome."
In October, at the annual meeting in New Orleans, she was among 41 of her peers presented certificates recognizing them as the society's first "Future of the Field" honorees.
"I was absolutely shocked when I got the award. It felt great," she said, but added: "I'm not usually comfortable in front of the camera. I tend to be behind the camera, so it's out of my comfort zone."
After doing similar work for nonprofit organizations, Couch joined Michigan State University in 2015 and in 2018 became a research administrator in the Health Colleges Research Services, guiding faculty through the complicated grant application process.
"We are sort of the oil that makes the machine run smoothly," she said. "I love it. It is challenging. There's always something new to learn. It definitely does not get boring."
Among the many grant applications she helped shepherd were those supporting studies in response to the Flint water crisis and others spawned by the COVID-19 pandemic.
After receiving the award, she returned to her behind-the-scenes work.
"I was incredibly honored and feel so supported by my team and coworkers," she said. "It was such a nice feeling.
"Now I'm ready to go back behind the camera."