Obituary: Ralph E. Watson, MD
November 3, 2021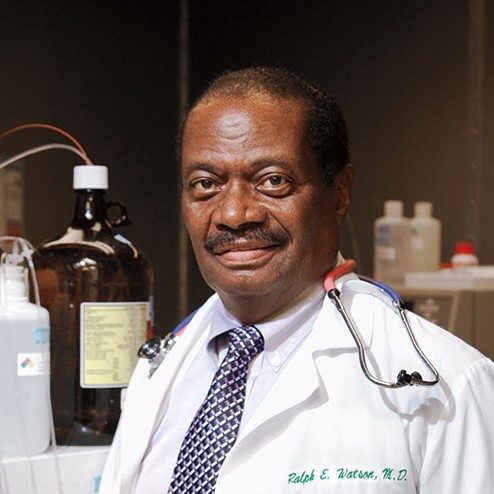 Ralph E. Watson, MD, passed away peacefully on November 3, 2021, while in Houston, surrounded and supported by his family. 
Dr. Watson received a bachelor of science degree from Xavier University and his medical degree from Michigan State University College of Human Medicine in 1975. He completed his residency in internal medicine at the University of Cincinnati (UC). He joined Michigan State University in the Department of Medicine in 1988 and became one of the longest serving faculty in the department. Dr. Watson was a highly respected specialist in clinical hypertension. He was director of the MSU Hypertension Clinic until his retirement in 2012 as professor of medicine and adjunct professor of pharmacology and toxicology.
In 2011, he was elected as a Fellow of the American Society of Hypertension (ASH), one of only 151 Fellows of ASH in the country. He served on the Editorial Board of Ethnicity and Disease, the official journal of the International Society on Hypertension in Blacks. He was a former member of the Board of Directors of the Association of Black Cardiologists. 
His research on vascular molecular biology in hypertension has been published in several research journals. He published 12 book chapters and had received 18 research grants. In 2012 the College of Human Medicine presented him with the Lifetime Faculty Excellence in Teaching Award.
Dr. Watson was a larger-than-life personality and a consummate professional; his students, ​patients, and mentees simply adored and revered him. He will be sorely missed but his legacy will live forever with many lives he touched during his lifetime.
In lieu, of flowers, donations can be made to The Mid Michigan Medical Society Champions of Diversity Fund.