Obituary: George Vande Woude, PhD
April 13, 2021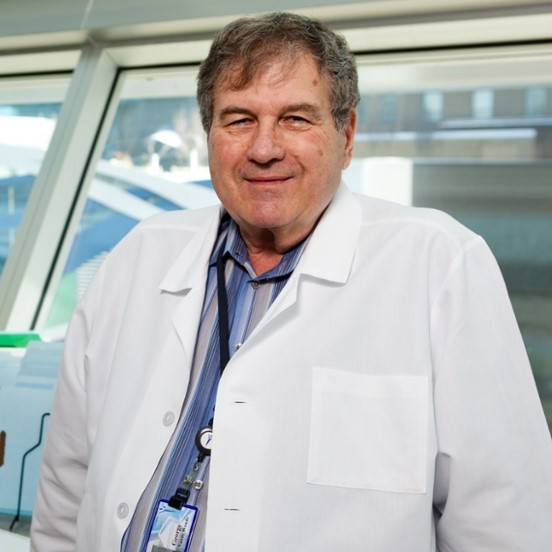 George Vande Woude, PhD, Van Andel Institute's founding research director, passed away April 13, 2021. He was a world-renowned scientist whose storied career revolutionized the understanding of cancer.
Dr. Vande Woude was a true friend of the College of Human Medicine. He played an active role in shaping MSU's research expansion in Grand Rapids.
"Not only did George exemplify what it means to be a true research partner, he also attracted some of the best and brightest minds to Grand Rapids to work alongside him," said Norman J. Beauchamp Jr. MD, MHS, MSU's executive vice president for health sciences.
"George's collaborative nature will always be remembered," added MSU College of Medicine Interim Dean Aron Sousa. "He impacted many lives at Michigan State and we fondly remember his vision for what the relationship between Van Andel Institute and MSU College of Human Medicine could be."
Find more about Dr. Vande Woude's vast scientific contributions, exceptional vision and commitment to building world-class research programs at Van Andel Institute's website.