Jeong Receives $2.9 Million Nih Grant to Study Link Between Endometriosis and Infertility
May 19, 2021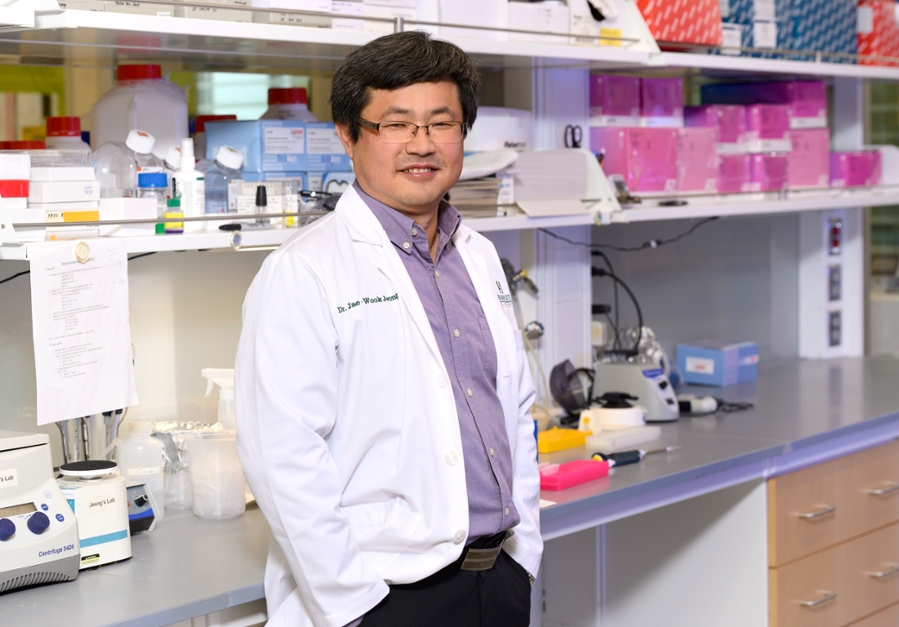 Medical researchers have long known of a link between endometriosis and infertility in women, but precisely how the two are related remains unknown.
But now a team that includes Michigan State University researchers, backed by a federal grant, hopes to solve that mystery and find possible treatments.
"There is a strong relationship between endometriosis and infertility," said Jae-Wook Jeong, PhD, a principal investigator for the study and a Michigan State University College of Human Medicine professor of Obstetrics, Gynecology and Reproductive Biology.
More than 10% of women of reproductive age are afflicted with endometriosis, an inflammatory and often painful condition in which cells that normally line the uterus grow elsewhere, including in the fallopian tubes, ovaries, and pelvis.
As many as half the women suffering endometriosis are infertile, Jeong said. Overall, about 6% of women under age 44 are infertile, and 12% have difficulty becoming pregnant or carrying a pregnancy to term.
The National Institute of Child Health and Human Development solicited proposals to study infertility, and Jeong and his co-principal investigator, Bruce Lessey, MD, PhD, of Wake Forest University, were awarded a $2.9 million grant to study the infertility/endometriosis link.
Jeong and Lessey will focus on a protein called HDAC3. Earlier studies have found lower levels of a protein produced by HDAC3 in the uterine linings of women with endometriosis and infertility compared with women who had neither condition.
Lessey will supply tissue samples from his patients, and Jeong and his team will analyze them, looking for treatment targets. One possible target is collagen – fibrous tissue in the uterus – which increases in women diagnosed with endometriosis as the levels of HDAC3 decreases, Jeong said. The researchers believe the increased collagen makes the uterus lining less receptive to implantation.
Another goal, Jeong said, is to identify biomarkers that could help physicians diagnose endometriosis early. Currently there is no reliable test to diagnose the disease, so it often goes undetected for five to seven years.
"If we can detect it earlier, we can have more options to treat the disease," Jeong said.
Other team members include Tae Hoon Kim, PhD, and Ronald Chandler, PhD, both assistant professors in the College of Human Medicine's Department of Obstetrics, Gynecology and Reproductive Biology, and Taeho Kim, PhD, an assistant professor in MSU's Department of Biomedical Engineering in the Institute for Quantitative Health Science and Engineering.
"Without our team," Jeong said, "I couldn't do this."