Front Lines of Johnson & Johnson Vaccine Trial
February 11, 2021
With COVID-19 vaccines in short supply, a Michigan State University professor and a Cherry Health physician are overseeing the West Michigan portion of two clinical trials for another vaccine that could become available soon.
Eric Achtyes, MD, director of the College of Human Medicine's Division of Psychiatry and Behavioral Medicine, and Leslie Pelkey, MD, chief medical officer for Cherry Health, are the lead investigators in West Michigan for two phase 3 clinical trials of a vaccine developed by The Janssen Pharmaceutical Companies of Johnson & Johnson.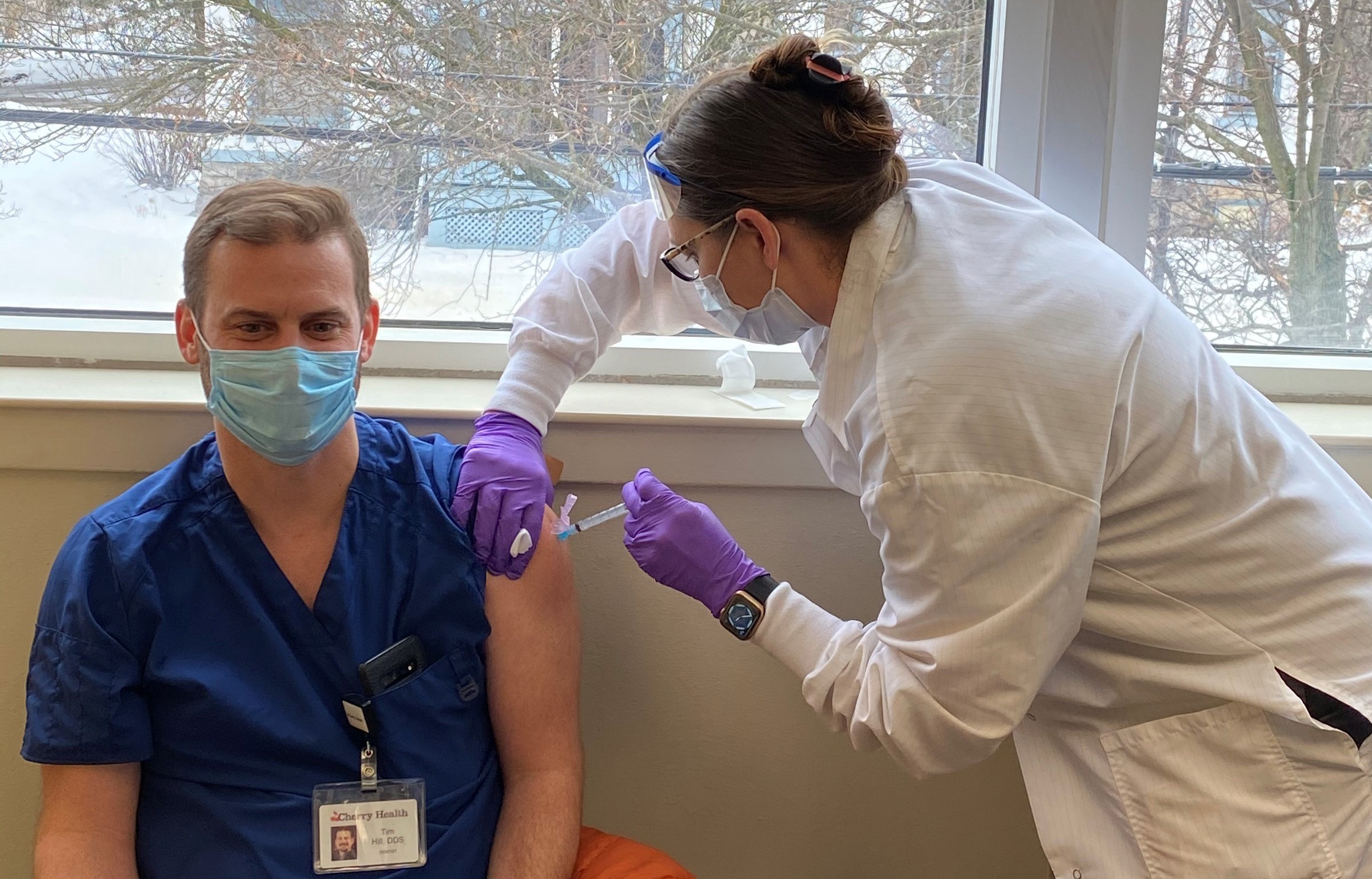 Some 456 West Michigan residents are among nearly 45,000 people worldwide participating in the first clinical trial known as the ENSEMBLE Study, testing the safety and effectiveness of a single dose of Janssen's investigational COVID-19 vaccine candidate.
The company released data on Jan. 29 showing that a single dose of the vaccine was 66 percent effective overall at preventing moderate to severe COVID-19 28 days after vaccination. The onset of protection was observed as early as day 14. The level of protection against moderate to severe COVID-19 infection was 72 percent in the United States, 66 percent in Latin America, and 57 percent in South Africa 28 days post-vaccination. Janssen said it plans to ask the U.S. Food and Drug Administration to grant emergency use authorization as soon as early February.
The purpose of the phase 3 studies is to determine how effective the vaccine is in preventing or lessening the severity of COVID-19, Achtyes said. Half of the participants received an injection of the Janssen vaccine, and half received a placebo.
Achtyes and Pelkey soon will begin enrolling participants in a second phase 3 trial to determine whether two injections provide a more-durable, longer lasting immunity. As in the first trial, half the participants in the second trial, known as ENSEMBLE 2, will receive the vaccine and half will receive a placebo. After 56 days, those who received the first dose of the Janssen vaccine will get a second dose.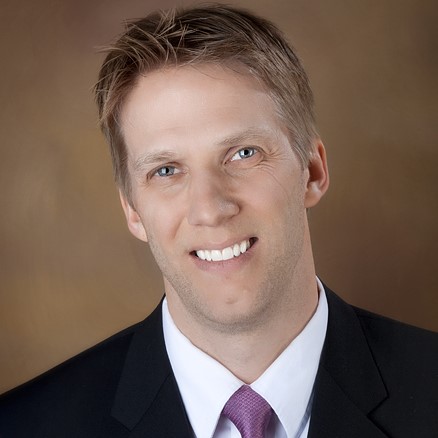 "What we're trying to understand is whether a single dose is enough, or do you need a second dose?" said Achtyes, who also holds appointments at Pine Rest Christian Mental Health Services and Cherry Health, a nonprofit that provides health services to underserved patients at 20 locations throughout West Michigan.
Unlike the two vaccines developed by Moderna and Pfizer-BioNTech, the Janssen vaccine can be stored in a typical refrigerator for up to three months, which makes it easier to distribute to rural clinics, Pelkey said.
The Janssen vaccine also uses a different technology than those developed by Moderna and Pfizer-BioNTech, she added. The Moderna and Pfizer-BioNTech vaccines use a genetic material called messenger RNA, which causes the body's immune system to make antibodies to the spike proteins on the virus surface that help it invade cells.
The Janssen vaccine uses a virus that has been disabled to introduce DNA to trigger antibodies to the COVID-19 spike proteins.
Janssen "is using a vaccine technology that already has been proven to be safe and effective," Pelkey said.
The Janssen COVID-19 vaccine candidate uses the company's AdVac© technology platform, which was also used to develop and manufacture Janssen's European Commission-approved Ebola vaccine and its Zika, RSV, and HIV investigational vaccine candidates.
Participants in both studies will be followed for two years during which blood, saliva, and nasal samples will be collected. Twice a week, each will fill out a diary listing any symptoms they are experiencing for the first year, and then once every two weeks during the subsequent year.
Since both studies are double-blind, the participants initially will not know if they received the vaccine or the placebo. An exception will be made for participants who are notified that they can make an appointment to receive one of the previously approved vaccines.
"Our priority," Pelkey said, "is the health and wellbeing of the participants."
Those interested in learning more about these studies may visit https://www.cherryhealth.org/resources/covid19vaccine/ or call 616-965-8348.