Students, Faculty & Alumni Continue Fighting COVID-19 with Vaccines
March 9, 2021
Across the country, College of Human Medicine students, faculty and alumni continue to do their part to combat COVID-19. They share their stories about receiving the vaccine and helping with vaccine administration, nasal swabbing and contact tracing as part of the community health pandemic response throughout the state.
---
Rural COVID-19 Vaccine Mission
Some of the senior citizens arriving at a rural Michigan clinic for their second doses of COVID-19 vaccine remembered Meagan Nguyen from their first visits.

"It made my day," the second-year College of Human Medicine student said. "It's good to step outside and actually do something about this. In a way, it's very therapeutic, because you can see what it's like out there. In rural areas, we have a lot of vulnerable people who need to be served."

When the Mid-Michigan District Health Department asked for student volunteers to help administer the vaccine, Nguyen was among many College of Human Medicine students who stepped forward – not that medical students have a lot of time to spare.

"We have many students who are very eager to provide whatever help they can, especially in a time of great need," said Julia Terhune, the college's assistant director of Rural Community Health. "They are getting to meet people, hear their stories, and really impact public health, which is an important part of our mission."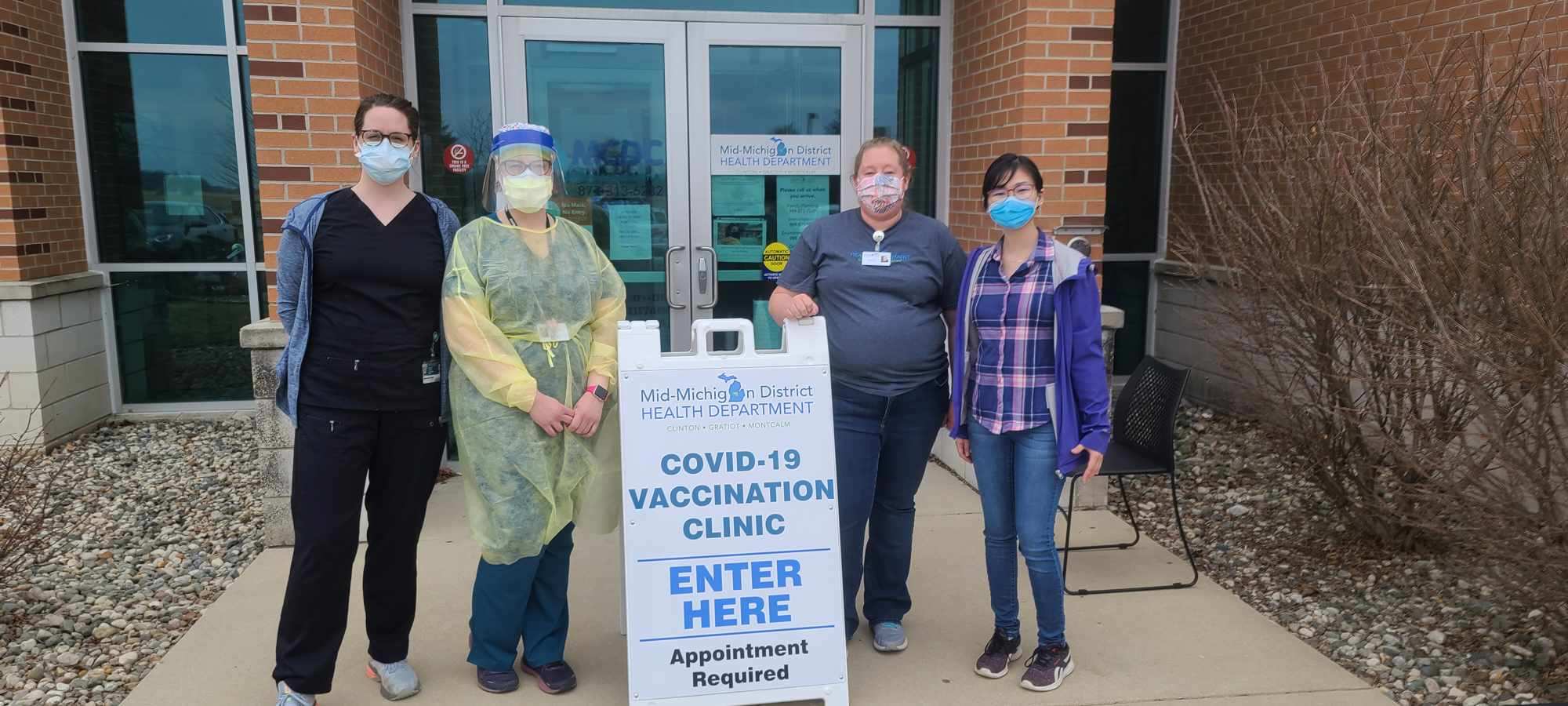 L-R, med student Gabrielle Costello, Mid-Michigan District Health Dept. nurse Becky Stoddard, Mid-Michigan District Health Dept. environmental health educator Sheila Moore, and med student Meagan Nguyen.
In early February, rural county and district health departments, overwhelmed with the numbers of patients needing vaccinations, asked Terhune for help. Sixteen students in the Leadership in Rural Medicine program volunteered, many driving long distances from East Lansing and Grand Rapids to clinics in Harrison, Clair, St. Johns, and elsewhere. The students committed to giving 318 hours of their time through the end of March, Terhune said.

They do whatever they are asked, setting up and tearing down temporary clinics, directing and helping patients register, and monitoring their conditions after they are vaccinated. At Soaring Eagle Casino in Mount Pleasant, second-year students Ben Wexler, Kang Liao, and Quynh Kieu screened patients and administered the vaccine.

"It seems like a good use of my time," said Wexler, a second-year student from Lambertville, a small, Southeast Michigan community. "These rural places often are overlooked and underserved. To be able to be in these rural communities and help out is kind of like giving back to my hometown."

Nguyen, finishing her third session at a small-town clinic, said she felt she was administering more than vaccine.

"The pandemic is very hard on a lot of people," she said. "and it's important to show them there is hope in the future. To me, this is a sign of hope."
---
Rolling Up Sleeves
As a first-year student, Sabrina Williams (below left) says she "did not think [she] would have many opportunities to make an impact, but volunteering in one of the first COVID-19 vaccination events felt like a monumental moment in medical history." Williams described the room as buzzing with a great sense of excitement and relief, noting that she had never seen so many people smile while receiving an injection.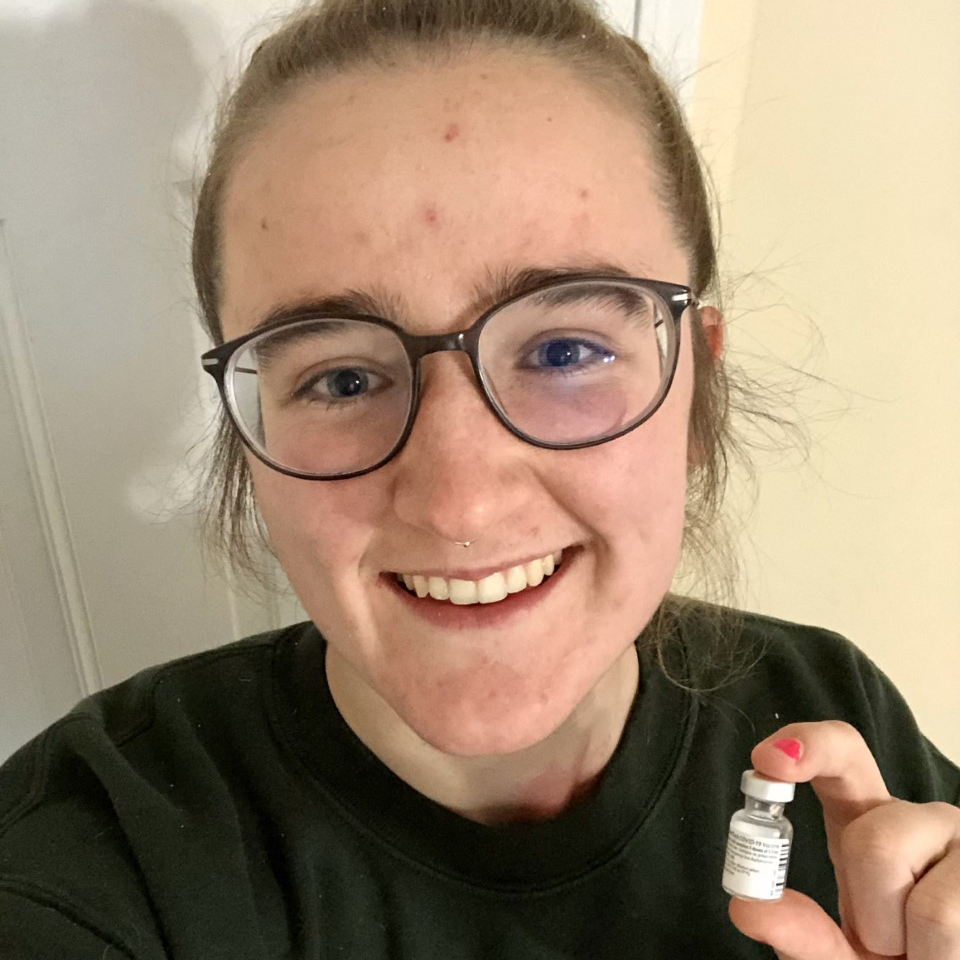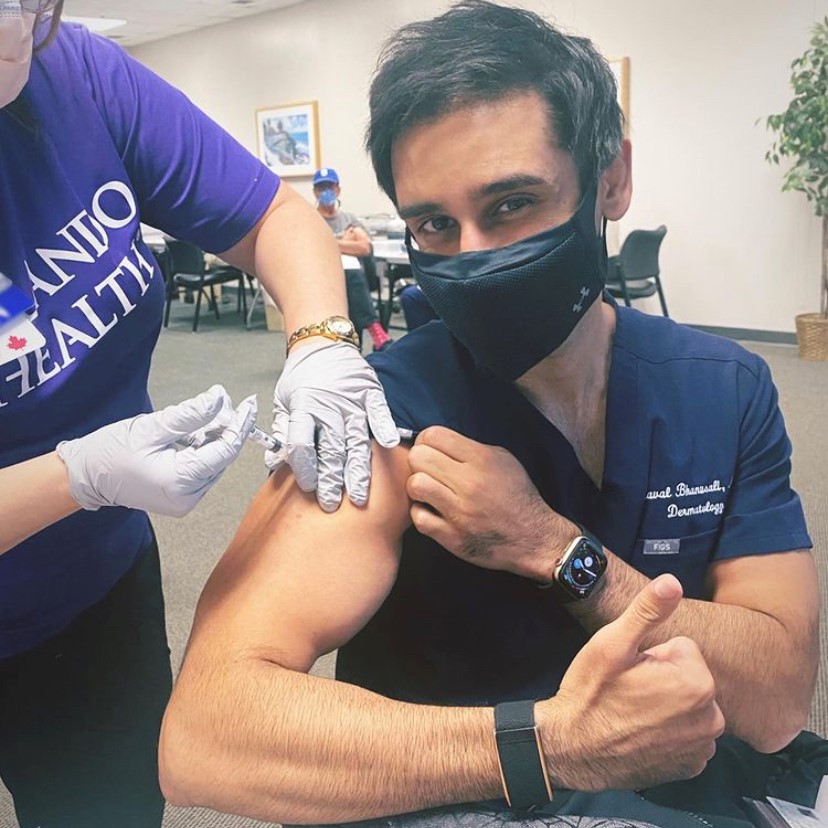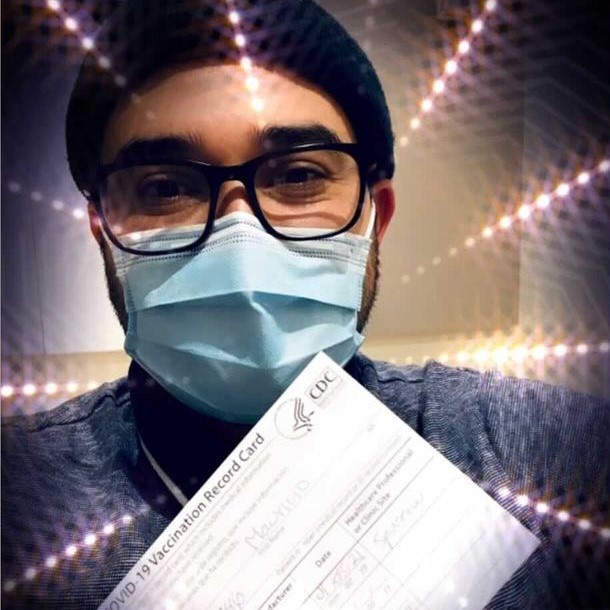 College of Human Medicine alum (above center) Dhaval G. Bhanusali, MD ('10, College of Human Medicine), described the experience as one of the most memorable moments of his life, primarily that it stood for hope. "While the last year was undoubtedly difficult, this vaccine represented the power of medicine and the value of science. Sometimes in health care, we often forget the daily miracles that occur, and it was an incredible feeling knowing that doctors and scientists were responsible for helping start the healing process for the world. I've never been so proud to be a doctor and hope that 2021 will be a year of new beginnings," he said.

While people are excited and hopeful to receive the vaccine, many are still skeptical. As medical professionals, third-year student Mauricio Franco (above right) notes that it is important to spread institutional information and build trust. "Black and brown bodies have been experimented on for so long. Our communities have been 'research subjects' and often never see the benefits of that extraction of data and knowledge. When folks in our communities are hesitant, it's important we don't shut them down" he says.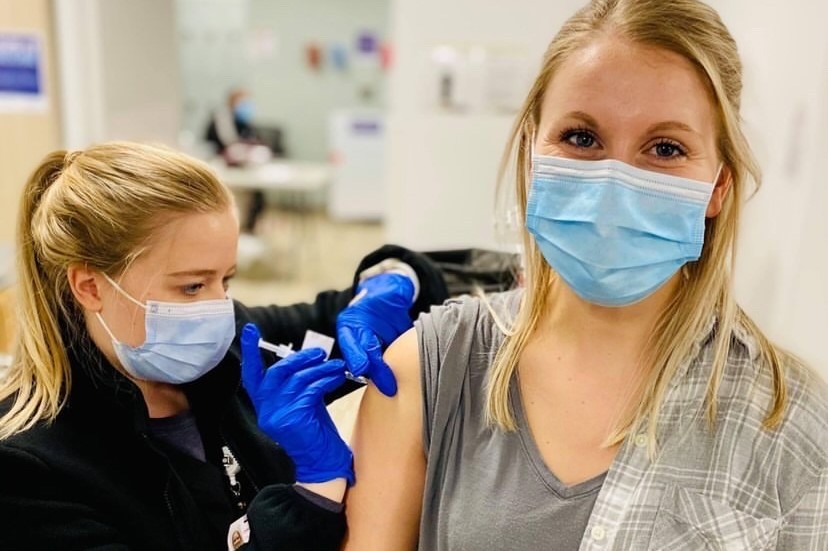 Medical students have also stepped up to assist in the administration of the vaccine. Christi Boze (above) has been helping administer vaccines to others, including a Mercy Health nurse in Muskegon. "The experience has been invaluable" says Boze. "I never thought as a first-year med student that I would be a part of something so big. Even behind masked faces I can see the smile each health care worker has when I give them their first dose of the COVID-19 vaccine. It's great to provide some sort of relief to the real-life heroes out there."