Top Ranked OBGYN Research
May 27, 2021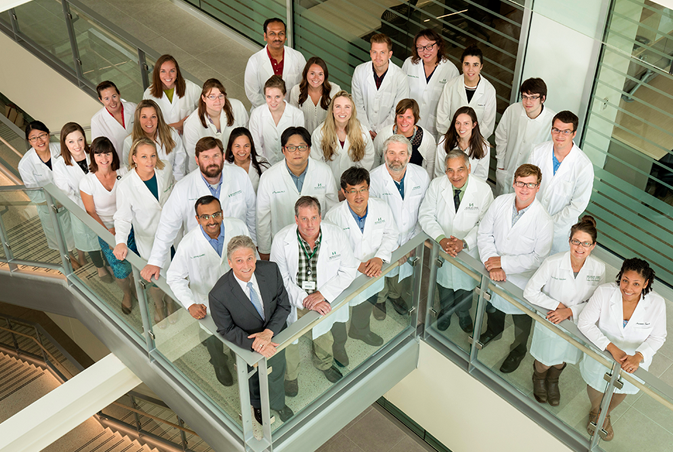 Among its peers, the College of Human Medicine's Department of Obstetrics, Gynecology and Reproductive Biology received some of the highest total funding for research from the National Institutes of Health last year, a recent report found.
In 2020, the department's researchers received nearly $10 million in NIH grants – the fifth largest among 68 similar departments nationwide – according to the nonprofit Blue Ridge Institute for Medical Research.
"It's just another measure of the national recognition of our exceptional and accomplished women's health researchers here at the MSU College of Human Medicine," said Richard Leach, MD, professor and chair of the Department of Obstetrics, Gynecology and Reproductive Biology and chair of Henry Ford Medical Group's Department of Women's Health Services.
Although the ranking validates the department's standing among the premier women's health research institutions in the country, more significant is the innovative research the funding supports to improve the health of the patients and the communities the department serves, Leach said. It also has helped the department recruit some of the top researchers worldwide to MSU.
The researchers pursue better treatments for benign and cancerous gynecological disorders, infertility, maternal and fetal disorders, as well as ways to erase health disparities to address women's health equity.
"We're very fortunate to have these outstanding researchers here at MSU," Leach said. The highly-competitive NIH grants, he added, "provide our research faculty the financial resources that are needed to make the discoveries that can change women's lives. They also mentor the next generation of women's health researchers that we so badly need."
He credited university, college, and health system leaders with supporting the department's efforts to build an élite team of researchers over the last 13 years working tirelessly to improve women's health.